Microsoft Teams Live Event Checklist
Planning and delivering a live event can be daunting, especially for your first time. No matter the size of the event, there are many necessary tasks and people involved before going live.
Imaginet developed a free Microsoft Teams Live Event Checklist to help event organizers (both new and experienced) to stay on track with easy-to-follow steps from beginning to end.
Interactive pdf

Printer-friendly
To access the free Live Event Checklist, please fill out the form and we will email the resource to your inbox.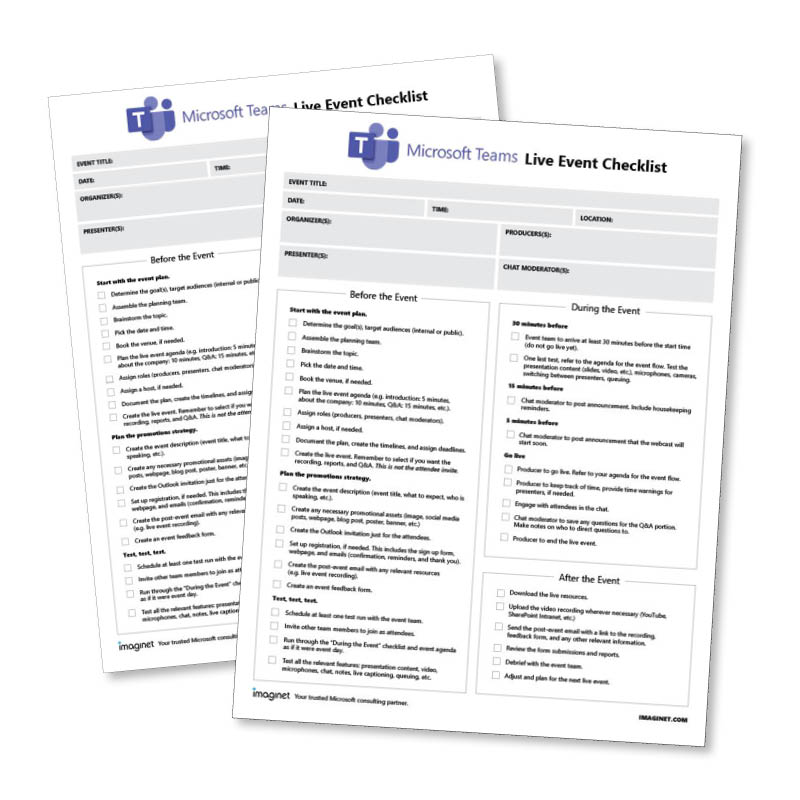 Download your checklist here
Imaginet is your trusted software consulting partner for Microsoft 365, Teams, SharePoint, Power Platform, Application Development, Business Intelligence, and more.